Happy New Year! Thanks to all those who've supported us in 2010! We're looking forward to another great year.
1/9/11







All holiday music started 12/18 this week. Enjoy!
12/19/10


New Playlist this week. No fewer than 19,481 tracks. Something for everybody in there so dig in and listen!
10/28/10


New this week is an independent release from Kirsten DeHaan, a "musician's musician"... singer/songwriter and guitarist. Her 4th record is titled Thorns and a Crown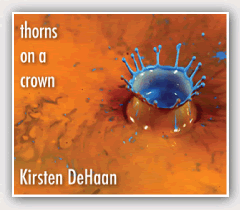 on Sir Lady Records and is in rotation this week.
3/9/10



New this week is an independent release from singer songwriter Timothy Cushing hailing from Maine. His debut album is titled Telephone Lines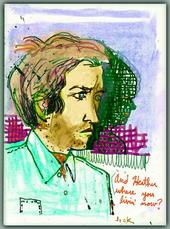 and in rotation this week.
1/30/10

Back to our 'regular' programming after a week of holiday music. It was fun while it lasted & thanks for all of the requests and comments!
Check out the new Katie Todd Band release Mumbled Speech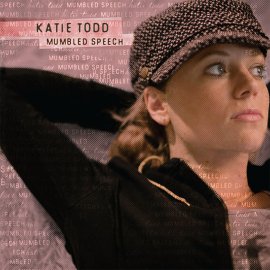 in rotation this week.
12/28/09

Featured this week: All Christmas, All The Time (in our own weird way, of course) begun on December 19th. Yaaay!

Check out the new Bob Dylan Christmas release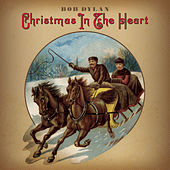 in rotation this week.
12/23/09


A special thanks to all of you who have supported WFAQ-LP in 2009!! We look forward to a great 2010!
12/24/09


New this week: An acknowledged innovator in the electronic music scene, Jack Dangers continues to stretch sonic boundaries and influence new generations of sound activists. His lastest release with his band Meat Beat Manifesto is called Autoimmune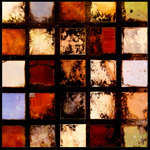 5/17/08


A mysterious brunette with a light-up goose and a giant tambourine... Maggie Walters is a singer songwriter from the Austin, Texas area. Her 2nd LP is called Midwestern Hurricane

3/8/08

Bumtech is a two-piece indie electro band formed by Portland, Oregon musicians Sharon Schloss and John Walterscheid. Their debut LP is called Beware Of D-G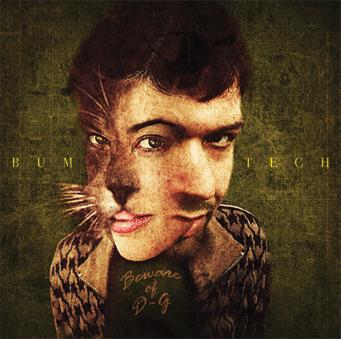 2/9/08

Kevin Henderson is a guitar player with the rock band The Swigs. On his LP Watch Your Head he breaks out with a 2-CD solo effort. Check it out here: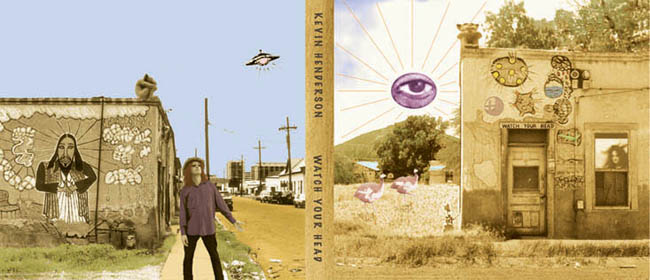 2/9/08

So...you love WFAQ-LP, and want to see it grow? We thought so! Here's a unique opportunity for you to make a real difference. We are kicking off the WFAQ-LP Adopt A Watt program. Our shopping list is fairly short, but they are some big ticket items. Please do your part to help bring independent Community Radio to the Greater Mukwonago area! Thanks!
6/11/07


Call To Action!
The following is a message from some good friends of ours:

Greetings from the Prometheus Radio Project!

Do YOU want more low power, community radio like WFAQ-LP?
Unfortunately, LPFM service is still limited by Congressional law. Thousands of groups--schools, churches, nonprofits, and civic associations--lost out when big broadcasters convinced Congress that tiny LPFMs would interfere with existing stations. Now, after a $2.2 million dollar Congressionally-mandated technical study, it's been proven that LPFM won't introduce 'oceans of interference' onto the radio dial. It's time to expand LPFM to the original technical parameters set for it by the FCC, but we need to let our legislators know that we support this issue, and we want them to as well!
Will you contact your representative, George Sensenbrenner, and tell him that you support LPFM radio, and explain what impact low power radio has in your community? Personal stories that tell about your station will be most effective in persuading your representative that his constituents care about local radio. Our legislators want to know that we support low power community radio!
You can email Representative Sensenbrenner using the tool at: www.congress.org or www.freepress.net/lpfm
--email, these days, is the most effective way to contact your legislator. You can also call Mr. Sensenbrenner's office at (202) 225-5101.
Also, be sure to sign our petition at expandlpfm.org!
Thank you for your time and effort. It will make a difference in communities like yours across the nation!
Prometheus Radio Project visit our website www.prometheusradio.org/take_action
Or call: (215) 727-9620
Please email me, Katharan with any questions you have about this important issue.
There are currently over 800 LPFMs on the air in communities around the country. You may be aware that back in 2001, soon after LPFM was first introduced by the FCC, Congress passed a law restricting the service, and asked the FCC to study any potential interference that LPFMs could cause to existing broadcasters. Thousands of groups across the country--churches, community organizations, schools, and nonprofits--were unable to go on the air, and their applications were dismissed.
The MITRE corporation, an independent firm hired by the FCC to investigate whether LPFMs would interfere with neighboring radio stations, released their report in 2003--to the tune of $2.2 million in taxpayer's money. The MITRE study found that LPFM would not cause harmful interference to existing broadcasters, but the restrictions remain in place, and communities across the country lose out. Now is the time to act to repeal the limitations on LPFM! Let your representative know that you care about low power community radio!
To learn more, visit prometheusradio
9/29/07

Summer gazpacho recipe picked-up after a recent trip to Madrid:
INGREDIENTS

3 tomatos, 1 green pepper, 1 cucumber, olive oil, salt, vinegar, one garlic clove, onion (optional), ground cumin (optional), centre of bread from the previous day (wetted).

WAY OF COOKING

Cut the tomatos in small pieces (peel them off)
Same with the green pepper
Cucumber: get rid of the ends, peel it off leaving some skin
Combine them in blender, add one garlic clove and onion (half a medium one), salt, olive oil (2-3 tablespoons) and vinegar (teaspoon to taste)
Add the bread and blend it.
Add water until you get the desired consistency.
Cumin at the end to taste (or avoid them if someone doesn't like them).

Chill before serving.

When serving, you can add chops of the ingredients.

ENJOY!......

Recipe verbatum courtesy of M.L. Gomez; Madrid, Spain.
p.s....I have tried this recipe 2x and it is very close to the gazpacho I enjoyed at the 'working man's' tapas bars outside of Madrid. Note: don't be shy with the olive oil, or vinegar.....Yummy!! :P
8/9/07

More "MP3-ing" some fave vinyl.... New in the mix this week:
Miles Davis "TuTu"
The Smiths "Strangeways Here We Come"
T-Rex "A Beginning"
T-Rex "A Beard Of Stars"
T-Rex "Flyback, The Best of T-Rex"
T-Rex "Tanx"
Too cool...............or what? How many stations are going this far?
7/23/07

Any requests? e-mail us!
7/15/07

The station picked up one of those Numark "USB Output" turntables, so we've got the Interns in the process of "MP3-ing" some fave vinyl. In the mix this week:
Let's Active "Cypress"
Eno "Here Comes The Warm Jets"
Young Fresh Fellows "The Men Who Loved Music"
Giant Sand "The Love Songs"
Giant Sand "Giant Sandwich"
Giant Sand "Long Stem Rant"
Billy James "Sixes and Sevens"
Psychic TV "Allegory & Self"
Woodentops "Live- Hypno Beat"
Woodentops "Giant"
XTC "English Settlement"
Lyres "On Fyre"
The Bats "Daddy's Highway"
The Bats "The Law Of Things"
Microdisney "The Clock Comes Down The Stairs"
O Positive "Only Breathing"
Plasticland "Salon"
Enjoy!!
6/11/07

This debut CD is a dizzying, global take on Americana which has the energy of a Romanian brass band and the soul of a vintatge blues recording. HAZMAT MODINE is driven by a pair harmonicas, backed by tuba, drums, guitars, and trumpet as well as a revolving cast of special guests who play such oddball instruments as the claviola, the cymbalom, the contrabass saxophone (it's really big) and the Sarusaphone.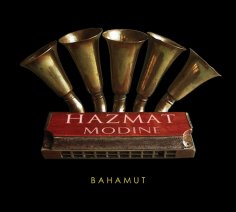 9/10/06

How about some Nueva Flamenco in the Latin Jungle? STRUNZ and FARAH deliver this and much more with their latest offering " Jungle Guitars"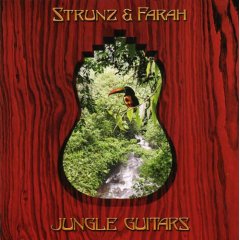 5/30/06

WTPS is now WFAQ-LP. We've begun test broadcasts at 92.9 MHz since we have received our Construction Permit and call letters from the FCC for Mukwonago, WI. Unfortunately, we were unable to secure the "WTPS" call letters, so don't get too confused. Pardon our dust as we work out the bugs with transmission equipment, studio gear, the website, etc.
3/6/06

Head scratching allowed, as in, "How do they get that sound"? HURDY GURDY, continues to amaze the mere mortals here at The Nation's Music Source.
Now we've thought we heard it all, but this disc is something else. Check out the latest from Hedningarna's Totte Mattsson and Garmarna's Stefan Brisland-Ferner collaborations. The skinny on this is that only the hurdy gurdy was used for all sounds (bass, percussion, explosions, etc).
4/24/06

Power poppin' rock from PEOPLE IN PLANES , and their self-titled EP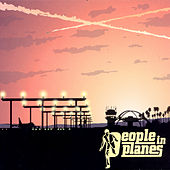 has been drillin' the hooks for some time here at The Nation's Music Source. We are definitely looking forward to the full LP coming soon. Check out the song "For Miles Around (Scratch To Void)".
2/25/06


Rarely has a band so effectively caused us to scratch our collective heads long enough that we wish a scab would form already. But there they are. Out in plain sight, Charting for like 12 weeks.... "They" are MADAGASCAR , and their LP titled "Forced March"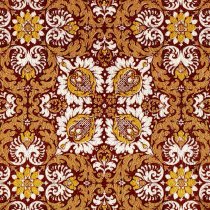 has been described as sounding like "gypsy-meets-jazzy-meets-funeral-meets-carousel"...which is hotter-than-hot in our books. C'mon, work with us here. How many discs have you heard lately (or ever) that features the hand saw as one of the lead instruments?
11/15/05

The Canadian band OX calls "Dust Bowl Revival" a collection of studio-weary fragments, fragile low-fi masterpieces, and sonic accidents. Sounds like the story of our lives. See if you don't agree, and check out "Stolen Car" which showcases all that OX has to offer up. Opening up with simple piano and vocals, slowly introducing strings, then slamming the door and going right into a retro pop sound, it makes you feel like you are really along for the ride.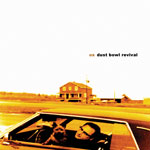 9/16/05

ANIMAL COLLECTIVE 101: This is how the new album "Sung Tongs" communicates; in place of organized chaos, there are chance meetings and reunions, and plenty of celebratory dances and momentary epiphanies. In truth, it may be too much for some people to take, especially if they're too far removed from this strange environment. For others, it's a wonderful place, as these guides know only too well...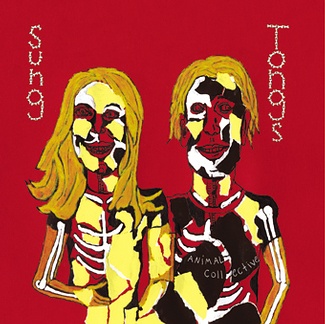 7/9/05

OK, we'll admit it- we're suckers for smart british pop. So don't be so surprised to see the new LP from THE WONDER STUFF sticking around on our charts...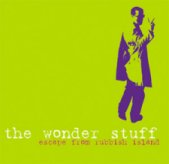 6/13/05

It's rare that an instrumental disc gets us going, but the DIPLOMATS OF SOLID SOUND manage to tweak our collective knobs.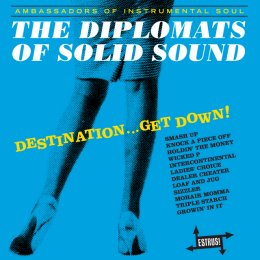 Check out some of the stuff on their site, and see if you don't agree...
5/11/05

Ex Hex is MARY TIMONY'S first release for Lookout Records, the California label known for having started the careers of Green Day, The Donnas and more recently the home of Ted Leo & The Pharmacists and The Oranges Band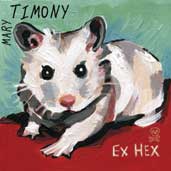 In 1992 Timony replaced Mary Lou Lord in an early incarnation of HELIUM, assuming full creative control of the group prior to the release of their acclaimed debut single "The American Jean." Her new album's 11 songs are a combination of stark art-garage stompers and beautiful spiraling musical landscapes all informed with Timony's signature vocals and lyrics.
4/12/05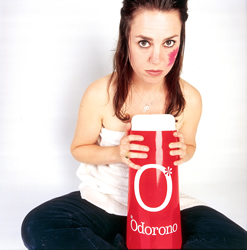 From the 'Gotta Hear This Dept. PETRA HADEN sings "The Who Sell Out"....The impetus for the project came from her friend, bassist Mike Watt (Minutemen, Firehose), who suggested that she attempt to re-imagine this classic Who album as an a capella tour de force. Quite an achievement...
4/4/05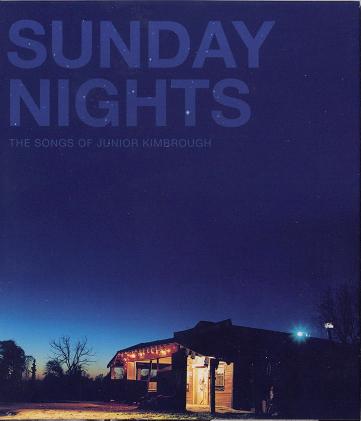 Check out this Tribute disc featuring the music of JUNIOR KIMBROUGH, a truly great and underappreciated blues artist who recently passed. He might've been the first person in his family to work off the farm, but Junior never gave up his rural habits like throwing parties every Sunday night with his furniture dragged out in the yard so more people could fit.
3/14/05

Once again, as we close out another fabulous year for music, it's time to take a look back and recall the Best Of 2004 A huge thanks to all of the artists who made the Nation's Music Source sound great!
12/30/04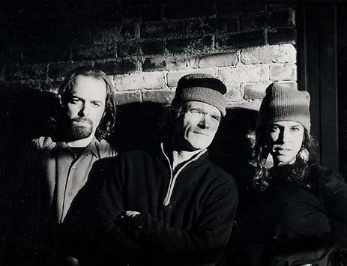 Word around the Nation's Music Source is that THE TWINEMEN have finally come into their own. After Morphine's Mark Sandman's death, Dana Colley and Billy Conway put together Orchestra Morphine, a nine piece rollicking celebration of the work of Morphine, and toured the US and Italy. One of the members of Orchestra Morphine was singer Laurie Sargent, and with her the seeds were sown for the music that would become Twinemen. Stepping out from the huge shadow of the band, their 2nd LP Sideshow proves that indeed, the show must go on......
10/29/04

ASTRAL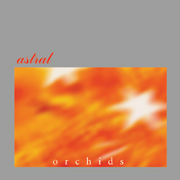 fuses some of the best components of post-punk's heyday, namely the brooding nature and plaintive vocals of early Cure, the innovative guitar majesty of the Chameleons, Kitchens of Distinction, Swervedriver, and Breathless. Very nice.
10/4/04

The new disc from SLIM CESSNA'S AUTO CLUB

has proven why over the years, they have opened for Johnny Cash, Kristin Hersh, Cracker, Cake, and local buddies 16 Horsepower, among many others. Six incredible characters - even more cartoonish than the Ramones - walk on stage: Rumley, with a cigarette in the corner of his mouth and probably a pack or two in his pocket to get him through the entire evening, on pedal steel guitar. Dan, the neat version of Robert Smith (beauty tip: use lip-crème before putting up lipstick to look good all night long ;->), on double bass and megaphone. Dwight, a Reverend with frightening moustache on a double neck guitar with Mary/Jesus hologram. Ordy, a gentle and talented guy dressed in a 70's suit, on drums.....sounds like they'd be right at home at The Nation's Music Source, no?
8/30/04

On Songs From The Front Porch, Michael Franti delivers his message unplugged, turned down from his renowned mix of electric soul, funk, and hip-hop amidst his "all the freaky people make the beauty in the world" hustle. Although there's no mention of his band on the label, Franti is joined by his Spearhead mates, dosing the songs with a bit of groove above the chill voice and acoustic guitar.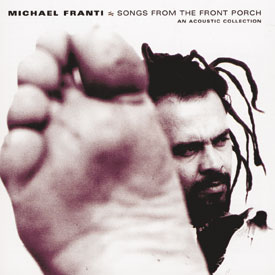 These low-key tunes probably won't make Franti's arch nemesis George W flinch. However Songs From The Front Porch proves that message and voice can be strongly heard by just keeping it simple.
8/30/04


The latest musical concoction from ex-Shadowy Men on a Shadowy Planet kingpin Brian Connelly brings forth another plethora of guitar mastery coupled with song titles that could only be from ATOMIC 7 !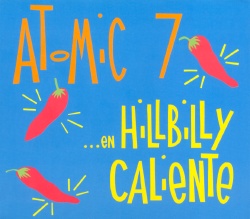 Tracks on the follow-up to the debut Gowns by Edith Head include "Bury My Foot at Wounded Mouth," "Kicking at the Ghost of Ass," "Various Rats are Whacked", "The Wreck of the Dick Family Wiener Boat", "What I Liked about Lord of the Rings." Perfect for these hot late-summer afternoons......
8/4/04


You can name the few bands from the 70's still making vital new music on your (left) hand, and one of them has to be THE FALL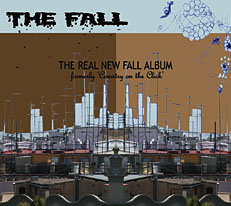 After 27 years, Mark E. Smith continues to stay authentic while pioneering musical trends. "The Real New Fall LP" recognizes the original genius of the Fall when the music world needs their guidance most.
7/5/04


It took us a while, but we finally realized the genius behind the new release from CUT COPY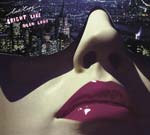 For fans of '80s dance pop who like their musical crack cocaine irony-free, or just have too many memories attached to the genre to get ironic about it in the first place, Bright Like Neon Love is the perfect comfort album -- the aural equivalent of a soft and cushy return to the womb.
6/13/04


BRIGHT EYES / NEVA DINOVA is an effort you must check out...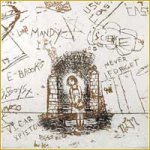 The collaboration "One Jug of Wine, Two Vessels" is the fruit of a long-time musical appreciation. This unique release is a rare gem, a perfect fusion of like-minded talents and a precious piece of musical magic. Not only will it delight fans of both artists, it is sure to enchant a whole new batch of music lovers not yet familiar with either.
5/15/04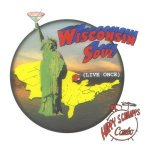 No mystery here...our website has had a link to these guys for good reason. We have been huge fans of THE HAPPY SCHNAPPS COMBO for years. Wisconsin Soul (Live Once) was recorded last August during their farewell performance at Sheboygan Brat Days 2003. Even though the band was a bit rusty (and drunk) this disc still manages to capture the chaos of a Live Schnapps show. It also proves that folks from Wisconsin can laugh at themselves with such classics as Blatz and Sauerkraut, I Don't Wanna Do Dat, and The Drinking Man's Waltz. Join Horst, Klaus, Klink, Guenter and Wenzel and raise it once!! 'en So!
4/14/04

With the snow beginning to melt (finally!!) off the station's antenna, our thoughts turn to sunshine, warm weather, and the new disc from TWILIGHT CIRCUS DUB SOUND SYSTEM

Foundation Rockers compiles the talents of Mykal Rose, Ranking Joe and Manasseh mic man, Brother Culture and is a beautiful accomplishment; a warm, wet, nuanced album that is entirely redolent of classic dub productions, but with a creative edge that keeps it from becoming a retro exercise.
3/20/04


It's time to check out the new disc from The Walkmen.

Bows and Arrows is an album that would have made England's immortal bard, William Shakespeare, proud. This is a work that blends a preoccupation with both the maudlin and mundane with the musical sensibility of the Factory Records collection. In a dramatic step forward the Walkmen have authored an album that is nothing short of a whirling dervish of passion, romance and theatrics on the grandest scale.
2/24/04


It's a new year, and what better way to kick things off than with a new record from ANI DiFRANCO!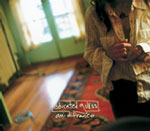 Educated Guess was recorded on vintage reel-to-reel equipment in a shotgun shack in the Bywater neighborhood of New Orleans and back home in Buffalo, NY. Deliberately restricting herself to to 8 tracks of audio and happy to incorporate such accidental accompaniment as falling rain and passing trains, she uses the self-imposed limitations of her minimal set-up the way poets embrace the formal restraints of a sonnet: as a vehicle for personal expression. She also played all the instruments, provided all the lead and backing vocals, and recorded and mixed it all by herself- a feat she hasn't undertaken since the release of her 2nd album back in 1991. Enjoy the new disc here on The Nation's Music Source.
1/14/04

What an incredible year for music. Let's take a look back at the Best Of 2003 as heard right here on the Nation's Music Source.
1/3/04

Once again the Holiday Season is upon us, and that means, of course, Holiday Music!! While you may have heard a song or two here & there, expect a full-on Holiday Music Blitz beginning Sunday, December 21st, running continuously through January 4th. As usual, expect the unusual and traditional side-by-side, right here at the Nation's Music Source!
12/15/03

The WTPS-FM Music Library has been updated. Special thanks to our Music Director and Librarian for all the hard work!
10/20/03

STEREOLAB has a new record!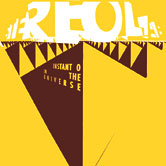 It's a 5 track Maxi EP / Mini Album that you can check out some tracks at their website. Don't bother looking at the Elektra site....
10/14/03

16 HORSEPOWER just seems to fit this station like a glove. No, not one of those fancy kind, but the dirty dusty leather glove put down after a long hard ride.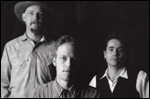 In January 2002, the original three members of the band met in Denver to record the long-awaited follow-up to 'Secret South'. The result is 'Folklore', their most intense work to date.
9/9/03

Long-time fans of The Nation's Music Source know that

defined the station's sound in the mid-90's. Will the new LP repeat the feat in this decade? Only you, the listeners, can be the judge of that.
8/5/03

"Promise of Love" is the fifth full length proper from the beloved AMERICAN ANALOG SET, picking up right where their last and most successful album "Know By Heart" left off.

I've heard folks around the station here mention they sound like a across between STEREOLAB and SWELL....how cool is that?
7/21/03

We'd like to call it maturity, but it seems like yesterday (not 24 years) when we thought "Map Ref. 41°N 93°W" was one of the coolest songs ever recorded by anyone...WIRE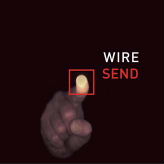 is doing it again, both introducing a new generation to their world, and also, like an old friend, dropping in to show us pics of their grandkids here at The Nation's Music Source. There has been mounting anticipation around this release, Wire's first new album in 13 years, and it's a good one. 6/3/03

Simply incredible....MARI BOINE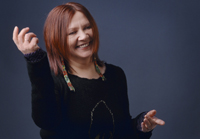 is turning some ears Northside right here at The Nation's Music Source. "Mari Boine's music is dominated by her strong and urgent voice, plus a few carefully selected instruments from people all over the world, notably the native South Americans, chosen in part due to their history of even harsher colonization. Most distinctive is her drum. She uses an African drum, but the combination of drum and voice goes back to ancient Sámi culture and pre-Christian shamanism."5/3/03

Get out & see them! Quite a few of the bands you hear on The Nation's Music Source are promoted by AAM. Here's a link to their On Tour webpage that's a handy guide to all of their bands. 3/31/03

Coming soon to a border near you.... CALEXICO

is getting some spins here at The Nation's Music Source. "Calexico know there are far greater emotional kicks to be scored from the hidden details - vague suggestions, knowing silences - than the broader, more obvious strokes." NME.com 3/17/03

Power Pop!! TED LEO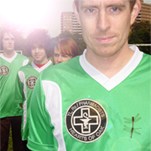 finally returns with the follow-up to 2000's "The Tyranny Of Distance" with "Hearts Of Oak" and he's brought his incredible band, The Pharmacists with him. They've spent the last two years touring with Quasi, Juno, Q & Not U, Radio 4 and on their own; delivering TED's music to appreciative crowds. 3/3/03